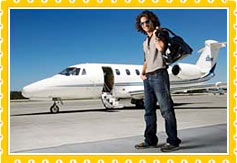 Lucknow travel tips section provides you with some guidelines to ensure that you have a hassle free trip to the city of Nawabs. This section covers almost every part of your stay in Lucknow, right from your arrival till you leave for onward destination.
Health Precautions
For any Lucknow traveler, health precautions must be followed all through the trip. Like any destination, these health precautions must be kept in mind for Lucknow also. We bring you some very basic health precautions for Lucknow travel that will come handy any time on your trip. So go through these Lucknow health precautions that are given below.
Always carry a first aid kit with yourself. Keep basic things that will come handy in times of emergency. These may include basic medicines, sunburn creams, anti-septic ointment and some band-aids.
Do not drink water from outside vendors. It may be contaminated or worse, it could be tap water being sold in the form of drinking water. Always carry bottled water with yourself when you travel or buy one from a store.
Do not eat food from roadside vendors and avoid eating cut fruits or raw salad.
Do not take ice cubes in your cold drinks if you are having something to drink from outside. There may be a chance that the ice may not have been made under hygienic conditions.
In case you do fall ill, do not hesitate to visit a doctor or the nearest hospital.
Voltage
In Lucknow, electricity and voltage is the same as anywhere else in India. The flow of current in Lucknow is around 240 volts that alternates at 50 cycles per second. The state government of Lucknow provides electricity and voltage to all places in Lucknow. If the electrical appliances you are carrying do not work on 240 volts, you can always go for the option of a voltage converter. You can either get one from your place or buy one over here in any electrical shop that suits Lucknow voltage.
Another thing to be kept in mind while traveling to Lucknow is that the kind of plugs used in Lucknow are not the same as what are used in the West or other parts of the world. In Lucknow, round pin plugs are used unlike the flat pin variety used in western countries. We recommend that you carry a combination plug adapter that shall be useful for round as well as flat pin variety of plugs. In case you do not have one, you can always buy it from any electrical shop in Lucknow.
Education in Lucknow
Being the capital of the Indian state of Uttar Pradesh, the fast developing city of Lucknow, along with being the economical and infrastructural hub, is also the centre of education and research of the state. Lucknow is a home to many of the state's top schools and some of India's best universities, institutes and colleges; many of India's finest degree colleges, medical colleges, management institutes and research institutes are located here. From primary level to tertiary level, with quality education and excellent standards, Lucknow is among the ideal cities in the country to not just complete, but strengthen your educational background with finesse. Some of the very best
educational institutions in Lucknow
are listed below:
Universities
University of Lucknow
Gautam Buddh Technical University
Dr. Ram Manohar Lohia National Law University
Chatrapati Sahuji Maharaj Medical University
Babasaheb Bhimrao Ambedkar University
Colleges
Indian Institute of Management, Lucknow
Institute of Engineering and Technology
Lucknow College of Arts and Crafts
Lucknow College of Architecture
Sanjay Gandhi Post Graduate Institute of Medical Science
Sardar Patel Post Graduate Institute of Dental and Medical Sciences
Research Institutes
Central Drug Research institute
Indian Institute of Toxicology research
National Botanical Research Institute
Apart from these, there are many other government and privately aided degree colleges, research institutes, universities and top class schools.