Lucknow travel tips let you know about diffrent aspects of Lucknow travel. Travel to Lucknow to fine more.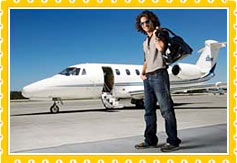 Lucknow travel tips section provides you with some guidelines to ensure that you have a hassle free trip to the city of Nawabs. This section covers almost every part of your stay in Lucknow, right from your arrival till you leave for onward destination.
Health Precautions
For any Lucknow traveler, health precautions must be followed all through the trip. Like any destination, these health precautions must be kept in mind for Lucknow also. We bring you some very basic health precautions for Lucknow travel that will come handy any time on your trip. So go through these Lucknow health precautions that are given below.
Voltage
In Lucknow, electricity and voltage is the same as anywhere else in India. The flow of current in Lucknow is around 240 volts that alternates at 50 cycles per second. The state government of Lucknow provides electricity and voltage to all places in Lucknow. If the electrical appliances you are carrying do not work on 240 volts, you can always go for the option of a voltage converter. You can either get one from your place or buy one over here in any electrical shop that suits Lucknow voltage.
Another thing to be kept in mind while traveling to Lucknow is that the kind of plugs used in Lucknow are not the same as what are used in the West or other parts of the world. In Lucknow, round pin plugs are used unlike the flat pin variety used in western countries. We recommend that you carry a combination plug adapter that shall be useful for round as well as flat pin variety of plugs. In case you do not have one, you can always buy it from any electrical shop in Lucknow.
Education in Lucknow
Being the capital of the Indian state of Uttar Pradesh, the fast developing city of Lucknow, along with being the economical and infrastructural hub, is also the centre of education and research of the state. Lucknow is a home to many of the state's top schools and some of India's best universities, institutes and colleges; many of India's finest degree colleges, medical colleges, management institutes and research institutes are located here. From primary level to tertiary level, with quality education and excellent standards, Lucknow is among the ideal cities in the country to not just complete, but strengthen your educational background with finesse. Some of the very best
educational institutions in Lucknow
are listed below:
Universities
Apart from these, there are many other government and privately aided degree colleges, research institutes, universities and top class schools.