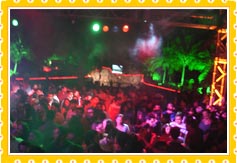 Lucknow is a city that has always believed in living life to the hilt. The city has had a history of rich Nawabs leading the most pleasurable and laidback lives. This tradition is being followed till date and when it comes to entertainment, Lucknow does not leave any stone unturned. There are numerous places of entertainment and recreation in Lucknow. From clubs, resorts to amusement parks to malls, Lucknow has it all.
One can easily pass time in any of these clubs and resorts. They provide top quality service and are renowned for making guests and visitors feel at home. You can also go to the various malls that have sprung up here and there. You can always relax at the café joints or catch up with a movie at any of the theaters located in the malls. You can also indulge in a shopping spree as these malls have some of the best clothes, souvenirs and other items that might interest you. Given here are some of the popular places of entertainment in Lucknow.
Oudh Gymkhana Club
Kaiserbagh, Lucknow
Genesis City Club
Kursi Road, Lucknow
Chancellor Club
Kanpur Road, Lucknow
Lucknow Water Sports Club
New Hyderabad Road, Lucknow
Ansals Theater and Club Hotels Private Limited
Hotel Clarks Avadh, Lucknow
Lucknow Golf Club
Kalidas Marg, Lucknow
Mohamed Bagh Club
Cantonment, Lucknow
There are some water parks and amusement parks also in Lucknow and near the city. They are given below.
Anandi Water Park
Aamrapali Water Park
Charans Resorts
Fun City